shlomi
nissim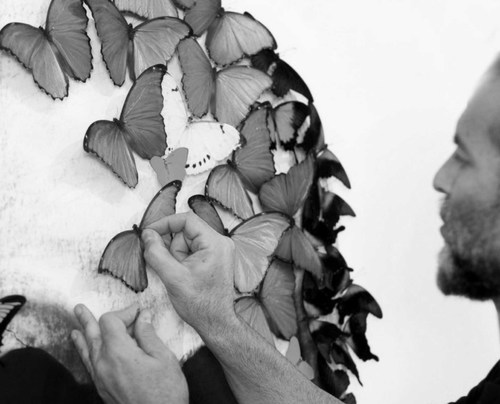 SN (1972) is an artist that truly believes that art is created to nourish the eye and heart.
While his previous work was focused on photography, In 2016, SN presented a new line of works, using dehydrated butterflies, which suggests an additional take on this unique artist's passion for nature.

His latest creations are the outcome of a recent journey into a three-dimensional search. Being a multidisciplinary artist, SN is now exploring the world of drawing and creating color by using butterfly installations.

SN is the epitome of an integrated personality, which so often describes an artist. In this case, it is the hunter and the artist that struggle and intertwine to bring nature to life – the true essence of SN.
This work interests you ?
Do not hesitate to contact us for any inquiries.