orsa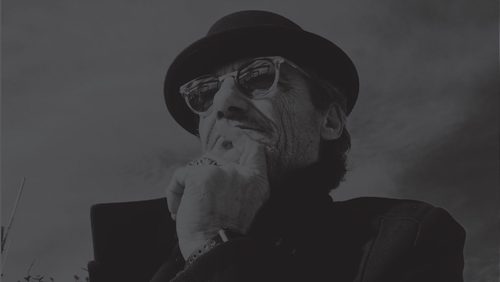 A fusion artist, Jean-Dominique ORSATELLI dit ORSA is a painter, sculptor, photographer, musician. Not always at the same time, but never separately. It is his language to express things in full, so to speak body and soul. Those of the world and of life, in shapes, images, sounds, colors. Without half measures.
"ORSA"
By ear, his name, which vibrates like a wave roll, makes one think of the hypothesis of an artist born by exception made to the general rule, and who would thus only be designated to better announce a suite in which he did not is not possible to expect. It is understood as it is understood, there would be no repetition in an artist's life. "Now, that". Because man is as free and secret, if not unpredictable, as his art surprises with its freshness and generosity. To put it simply, his sincerity. Born June 28, 1950 in Castiglione, Algeria, today Bou-Ismail, a small seaside resort on the shores of the Mediterranean, about forty kilometers southwest of Algiers, Jean-Dominique Orsatelli, "Jean- do "for friends, remembers the good memories" of second-hand painters who planted their easels there every weekend, like in Cadaquès, except that we didn't have time to do Cadaquès.

Originally from Castagniccia, his family therefore joined the Isle of Beauty. A first uprooting, not easy at ten, "I made a great leap between two countries, without compensating for any intermediary, from Arab culture to Corsican tradition", resumes Orsa with modesty and nostalgia. "At the same time, my blood is Corsican, my ancestors are, and I did not wait for history to be myself." Childhood, studying at Bastia, "it was great, because we had a bird's-eye view of the sea from school. Which made me spend whole days looking at the sea. So much so that Corsica always has for me only one color, turquoise blue ... But also that of friendship, beyond its borders ". Good pupil, slightly dissipated, he admits himself, very attracted by sport and song, "he is a boy who works between voice and hands", said his father. At the time, Orsa started a small orchestra that worked very well. In short, he finds himself in Paris, overnight, like a young premiere, to whom fate should not fail to offer a nice bit of testing.


Author, composer, performer, he thus collaborates with the best of the profession and in particular with Etienne Roda-Gil for a few years, sorry a little.
"I don't know if it was music that threw me into art or art into music ?! ".
It was movement, I believe that led me to music, at least not the other way around, "adds Orsa, while he returns with pleasure to all his initiation journeys, and especially Oklahoma where he lived among the Cherokee Indians.
And then, again in black Africa, for a few years ... In 1989, I actually left for Côte d'Ivoire, to settle in Abidjan. Like that, on a whim! Need something else, space, adventure ... The truth is that man cannot stop moving, exploring, improvising. Self-taught photographer, he travels the country in its most remote regions and villages, of which he brings back new reports on the cocoa trade, landscapes and deeply humanist portraits. Multidisciplinary and above all curious about forms, he gives himself to sculpture.

Among other orders, the city of Abidjan asked him to make the monumental statue of Colonel Oulai, located at the Akouédo military camp. In 1998, he also signed a work erected in the heart of the city, on the occasion of the one hundred and fiftieth anniversary of the abolition of slavery. After its destruction during the coup in 2000, Orsa logically decided to leave the country to return to Corsica once again. In Calvi, Orsa continues to say the least in her paintings, pure and raw colors, drawn from emotions and experience. "In permanent and direct contact with the Earth, I paint at home in the light, universes which fascinate me and which I cannot get tired of ... Besides, I travel in my art as in life", admits- he soberly. "Whether in my pictorial gestures - the famous curves of Arabic writing - or in the sculpted movement of materials that I assemble like musical notes, I try to find the forms and characters that have marked my experience , my imagination ". An autobiographical artist, Orsa loves the silence of the studio more than anything to get down to work, moving from one room to another. Another meeting whose New World promises already have the flavor of a great discovery!
This work interests you ?
Do not hesitate to contact us for any inquiries.