eduardo
guelfenbein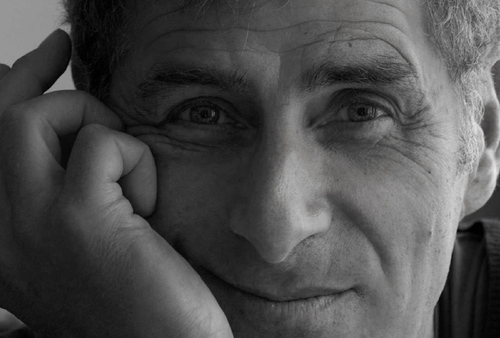 Eduardo Guelfenbein (born 16 June 1953) is a painter who was born in Santiago, Chile, educated in England and Italy, who has lived in Paris, France since 2003. He started out as a figurative painter and was led to abstraction in late 2000.

Eduardo Guelfenbein graduated from the Accademia delle Belle Arti, Brera, Milan, Italy. His aesthetic is inspired by his nomadic lifestyle and sensibilities. After travelling through Italy and Lake Varese, the artist settled in Paris where he paints his thick, expressive and colourful pieces enhanced with South American energy. Loyal to the abstract genre, Guelfenbein displays an overflowing zeal with his fluid lines and swirls filled with intense, yet controlled, vigour. Through his soulful expression of liquid abstractions, his thick acrylic textured canvases reveal a process of discovery of infinite patterns and never-ending forms that much resemble a cosmic creation. Guelfenbein aims to create a stimulating acrylic texture, where light refracts strongly, with contrasting carved gestural strokes, and mostly, a full colour palette. Potentially, the liquid transformations and twisting patterns are infinite. The hills and valleys morphed by the thickness of the paint, generate different emotions and never-ending forms. Dominated by a commanding presence of bold strokes and riveting colours, his work is a dynamic amalgamation of both pictorial and sculptural properties. In fiery tones of red, orange and blue, Guelfenbein's works evoke a sense of power and trepidation shrouded in the vitality of thickly applied colour strokes.

Eduardo Guelfenbein has held numerous successful exhibitions around the world from Europe, America, Asia and Australia, including a personal show at the Museum of Contemporary Art of Santiago, Chile, in 1997.

This work interests you ?
Do not hesitate to contact us for any inquiries.