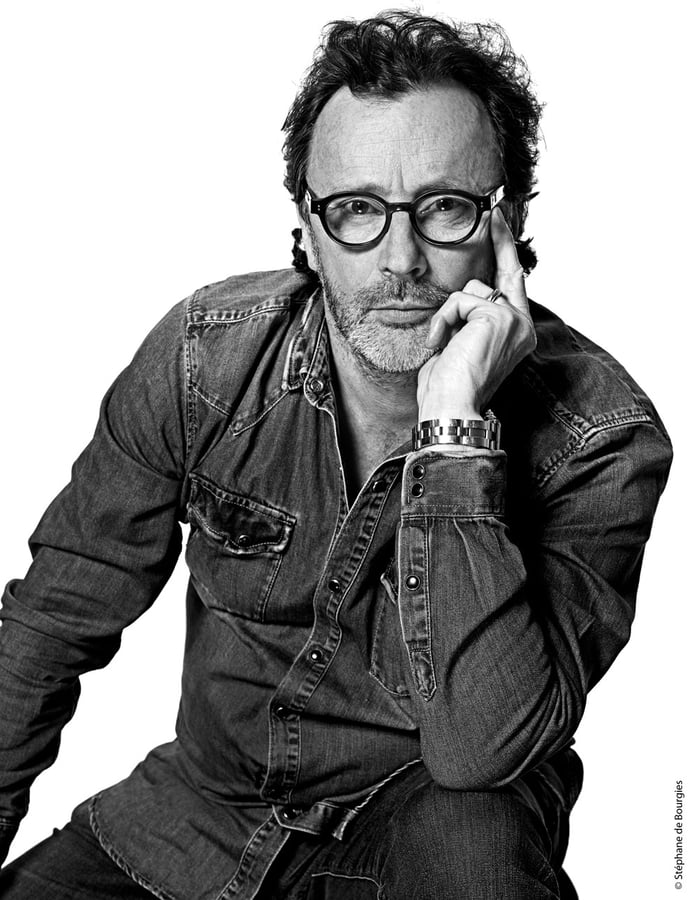 Awarded numerous prizes in France and abroad, he was recognized as "Artist of the Year" at the Chefs World Summit in Monaco in 2018 and was awarded the Gold Medal of the French Culinary Academy in 2019.

His book "LOOK HOW GOOD IT IS!" was awarded the prestigious Best Cookbook Awards in the World in 2017 and in 2020 with the "Best of the Best" award, photography category.

Gastronomy is also a visual art. This is what Patrick ROUGEREAU's works remind us, and they have contributed to the photographer's international reputation for 30 years.

After Paris, London, Saint-Tropez and Megève... Patrick Rougereau, international photographer, has become today one of the specialists of the culinary photography of great talent. These images tell the story of his love for products, for beauty and goodness and his encounters with the greatest chefs in the world of gastronomy.

Through his astonishing, explosive and greedy images, Patrick ROUGEREAU gives to see the beautiful but also the good. Through the framing, the play of light and texture, the effects of shadows and transparencies, he sublimates the products, tells stories, and confuses the senses. Drawing his inspiration from a past as a reporter and fashion photographer, he takes culinary photography out of its function of illustration - the proof in image of the expected result of an ancestral algorithm called recipe - to make it a new abstract art, a design object, a gustatory literature.

The photo according to Patrick ROUGEREAU is a new way of looking at things. In food culture, it would be almost disruptive. Each image, patiently constructed, calls for the technicality of a photographer who is in turn a scriptwriter, a director, a set designer and a lighting designer.

"He associates photography and gastronomy in the most creative way. He likes photos that express precision and simplicity, playing with lines and materials to sublimate the product and create a desire.

His creativity is rooted in the real world. What's the trick, you ask the photographer? The magician will answer mysteriously. Photography requires time and space, Patrick ROUGEREAU sets the framework for emotion. He favors the large format to better strike the imagination and leaves the freedom to the visitor to build his own narrative. Then, like a dish that you only take a bite of or that you taste slowly, the image is sometimes devoured, sometimes tasted. The photo is a pretext to savor the moment.

For him, "there is no good or bad photo, the only one that is successful is the one that creates desire and emotion.

"I found in the culinary art, a challenge to be taken up: living products, a precise technicality and especially an extraordinary exchange with those who share with me this common passion of the kitchen and without whom I could not exert this trade".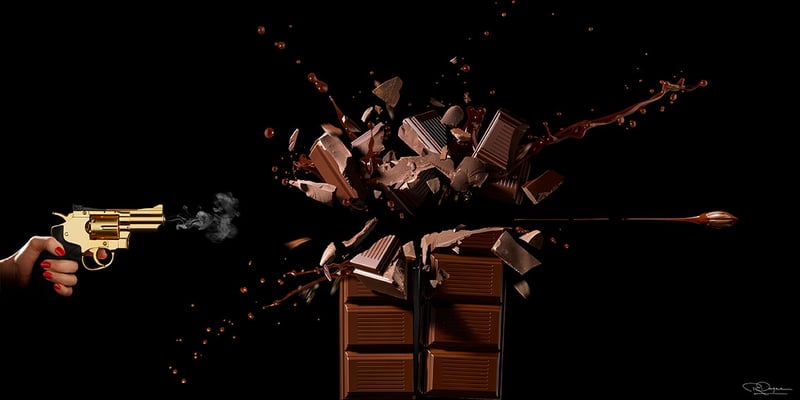 La femme au pistolet d'or
Silver print on traditional photo paper mounted on Dibond - Original edition 7ex
67cm x 127cm x 5cm
available
75cm x 150cm
available
97cm x 187cm x 5cm
available
100cm x 200cm
available
113cm x 225cm
on request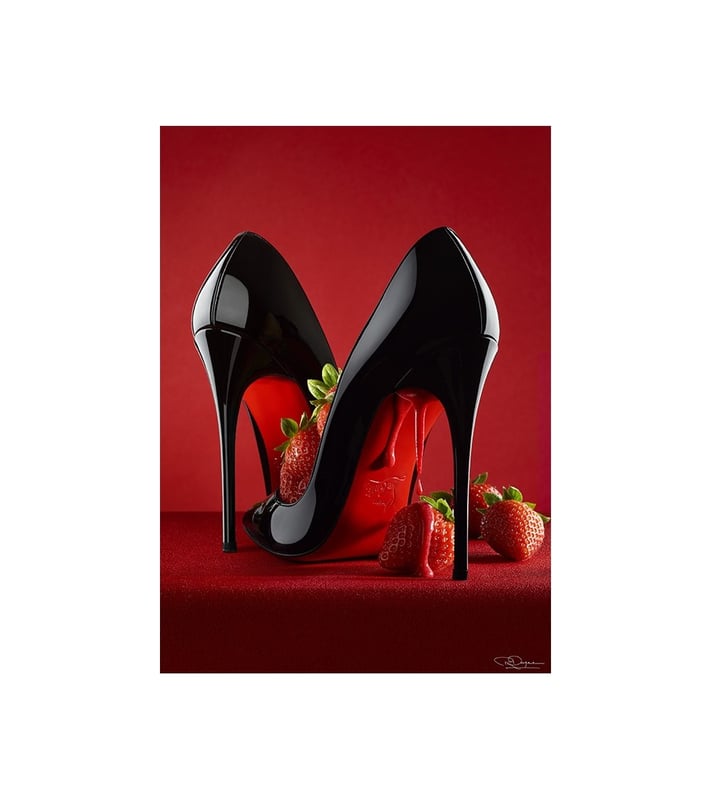 Fondre de plaisir
Silver print on traditional photo paper mounted on Dibond - Original edition 7ex
90cm x 70cm
on request
150cm x 110cm
available
180cm x 130cm
on request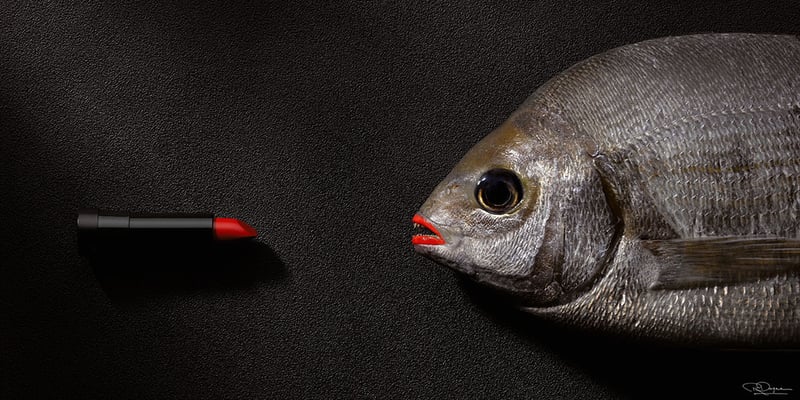 Le baiser va laisser des traces
Silver print on traditional photo paper mounted on Dibond - Original edition 30ex
60cm x 120cm x 3cm
available
90cm x 180cm
available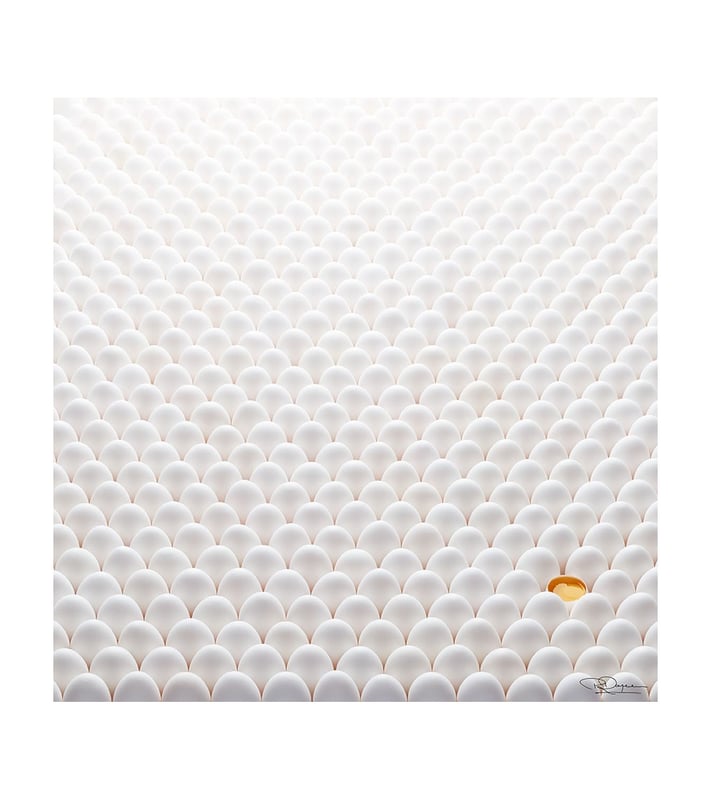 Be different
Silver print on traditional photo paper mounted on Dibond - Original edition 10ex
100cm x 100cm
on request
120cm x 120cm
available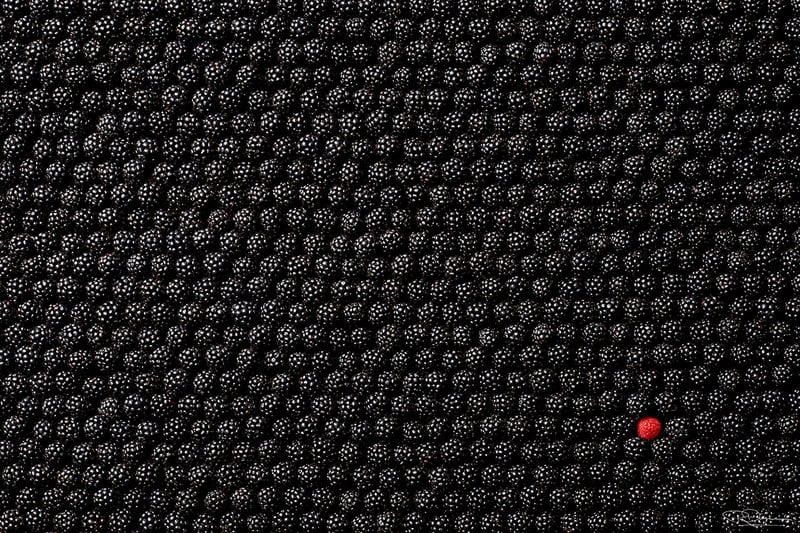 Les mures murmurent
Silver print on traditional photo paper mounted on Dibond - Original edition 10ex
60cm x 90cm
on request
100cm x 150cm
on request
120cm x 180cm
available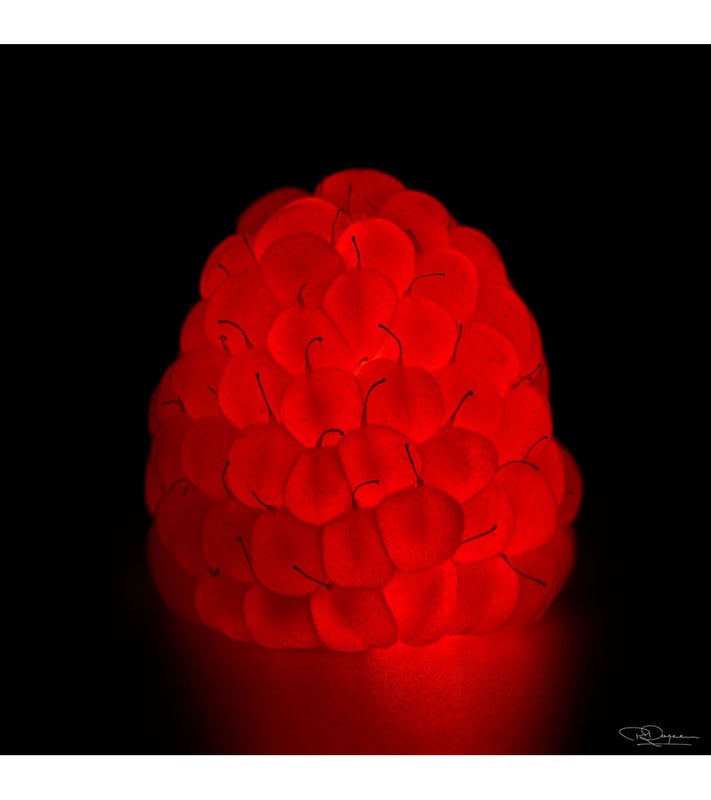 Framboise art deco
Silver print on traditional photo paper mounted on Dibond - Original edition 30ex
80cm x 80cm
available
100cm x 100cm
on request
120cm x 120cm
available
140cm x 140cm
available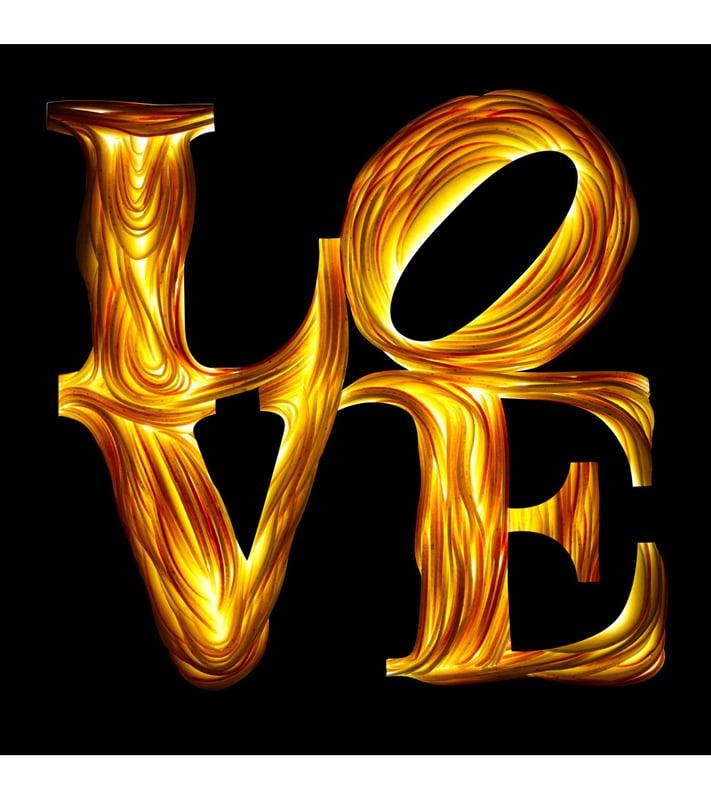 Apple Love
Silver print on traditional photo paper mounted on Dibond - Original edition 10ex
80cm x 80cm
available
100cm x 100cm
on request
120cm x 120cm
on request
140cm x 140cm x 3cm
available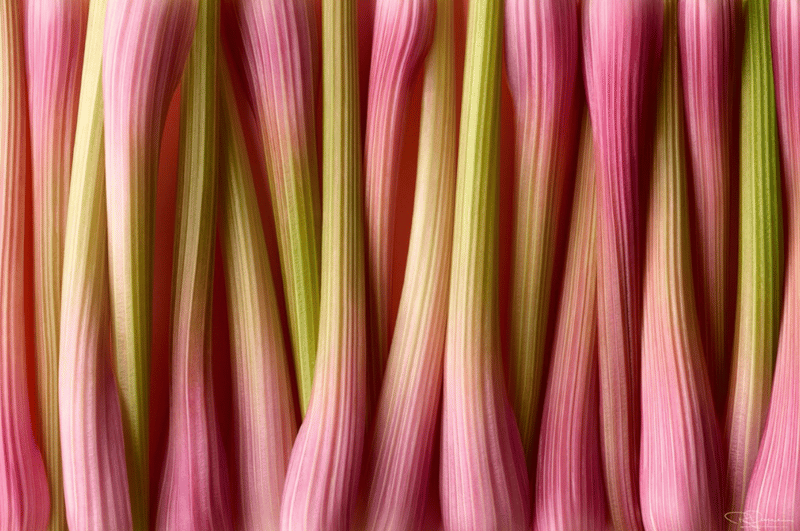 Celeri Rose
Silver print on traditional photo paper mounted on Dibond - Original edition 10ex
60cm x 90cm
available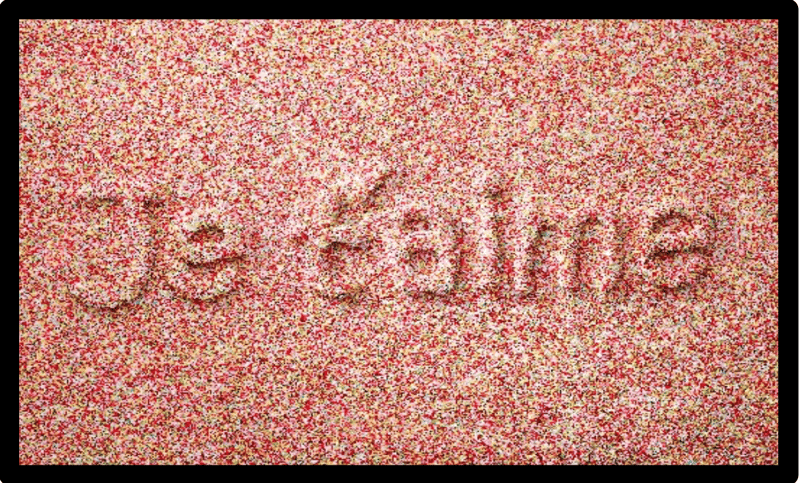 Pour toi
Silver print on traditional photo paper mounted on Dibond - Original edition 7ex
60cm x 90cm
available
100cm x 150cm
on request
120cm x 180cm
on request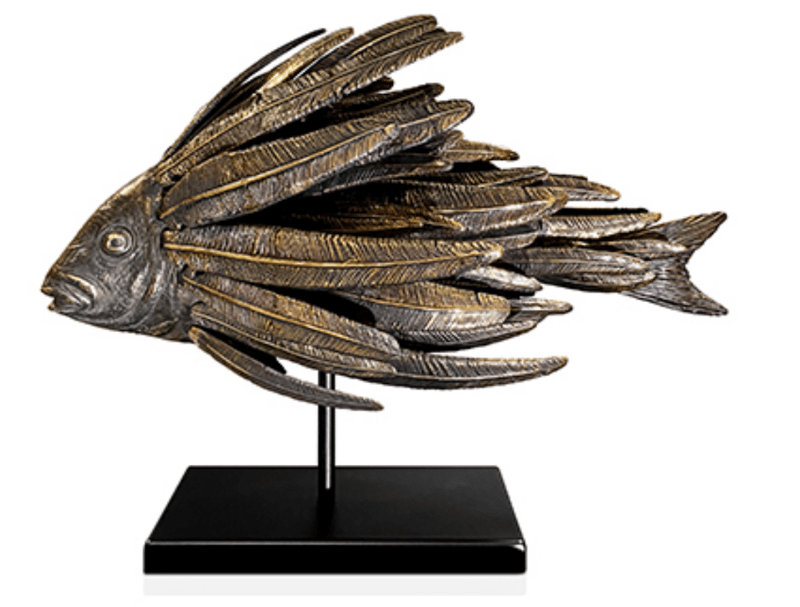 Punky Fish
Bronze sculpture - Original edition 8 ex + 4 AP
78cm x 0cm
available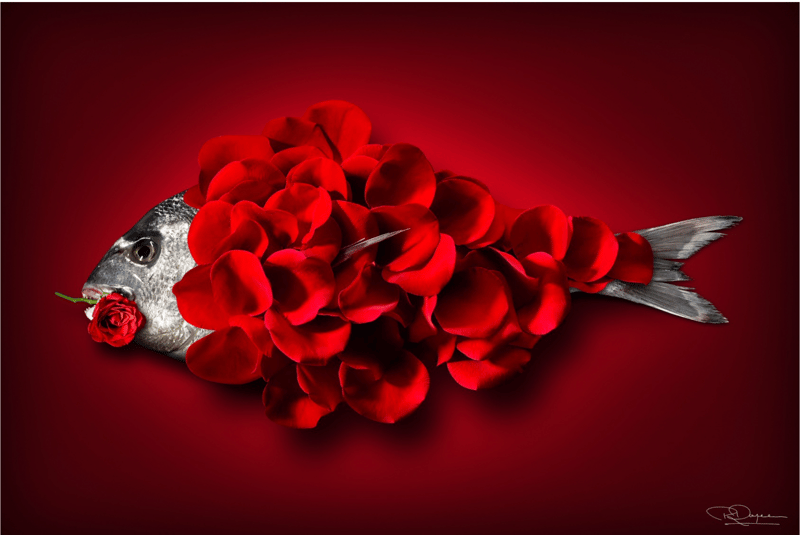 Miss Punky, 2022
Silver print on traditional photo paper mounted on Dibond - Original edition 10ex
110cm x 150cm
available
120cm x 180cm
available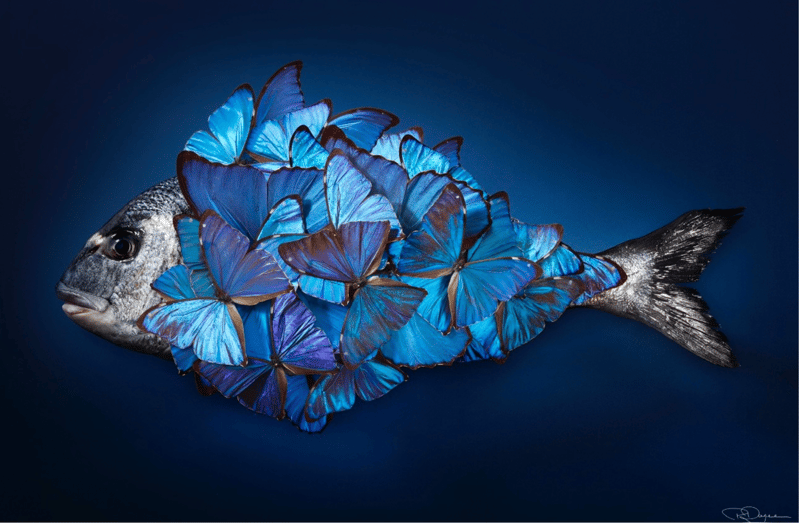 Butterfly, 2022
Silver print on traditional photo paper mounted on Dibond - Original edition 10ex
110cm x 150cm
available
120cm x 180cm
available