serge
mendjisky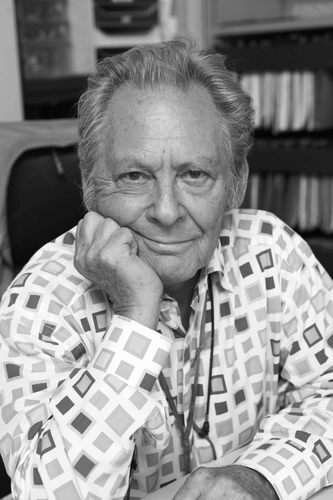 Serge Mendjisky was born in 1929 in Paris. As his father, Maurice Mendjisky was a painter of the "School of Paris", Serge was introduced to the artistic world very early on. After his studies at the Beaux Arts in Paris, he became an established artist, exhibiting his paintings in Europe, Japan and the United States. Even though he was a painter, he constantly used photography as preliminary studies for his paintings.
In 2000 he decided to work with photography as the final medium for his artistic expression. He started to use the collage technique to alter photographic images and articulate his multi-dimensional vision of the world. The multiple and mixed perspectives expressed through these collages, are clearly reminiscent of the analytical phase of Cubism. Pablo Picasso, who Serge Mendjisky knew well because of his father's involvement in the art scene of the time, told him once that accurate cubism would fully be achieved through photography. Serge Mendjisky always kept this statement in mind, and after many years of visual exploration, he found a way to not only question the appearance of the world, but also our perceptual behavior.
By decomposing and recomposing the skylines of some of the most well-known cities of the world like New York and Paris, Serge Mendjisky creates new urban landscapes that, question our sense of perception.
Volumes, light and colors create diverse visual rhythms that establish new notions of time and space. Through the lens of Serge Mendjisky, Broadway becomes an explosion of multicolored lights, while downtown New York poetically waltzes with a cello. Recognizableurban landscapes are redefined and their reality is reshaped to become three-dimensional.
Serge Mendjisky's work is well represented in both private and public collections including the Museum of Modern Art in Paris, the Philadelphia Museum of Art and the Pushkin Museum of Fine Art in Moscow.
This work interests you ?
Do not hesitate to contact us for any inquiries.