yoel
benharrouche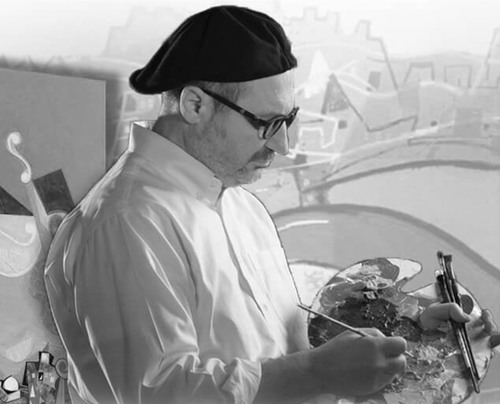 Yoel Benharrouche was born in 1961 in Beersheba, Israel.

The artist's vibrant palette and mystical contemplations explore both the spiritual and the man-made world. His lyrical style and dreamlike subject matter work in tandem to establish a sincere connection with his audience.
Trained and educated as an artist in the south of France, Benharrouche went on to become a distinguished professor of drawing and painting at Nice's Academie Paganini. His influences include masters such as Chagall, Picasso and Miro. However, Benharrouche's personal abstract style comes through in each of his compositions, balancing strength and ethereal elegance.
Through paintings and sculpture, Yoel Benharrouche celebrates the history of mankind.
His aesthetic originates from spiritual inspirations, as well as his lifelong study of religious texts. His work seeks to encompass the diversity of life and imagination and establish a bond between heaven and earth.
Yoel Benharrouche's diverse collections include acrylic on canvas, lacquer on metal, mixed media on paper, sculpture, and acrylic on wood (including hand painted musical instruments).
His ever-involving body of work consistently evokes a passion for color, life, and the spiritual nature of existence.
This work interests you ?
Do not hesitate to contact us for any inquiries.