robert
indiana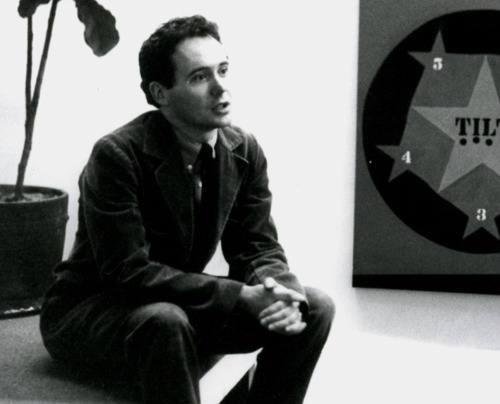 Robert Indiana, born Robert Clark in 1928, is an American artist associated with the Pop art movement.

He studied at the Art Institute of Chicago from 1949 to 1953, the Skowhegan School of Painting and Sculpture in Maine and Edinburgh College of Art. He is settled in NYC.
Indiana's work consists of bold, simple, iconic images, especially numbers ad short words like EAT, HUG, LOVE (the best known example), HOPE … The first EAT sculpture has been commissioned by the architect Philip Johnson for the New York State Pavilion at the 1964 New York World's Fair.

In 2008, Indiana created an image similar to his iconic LOVE but showcasing the word HOPE, and donated all proceeds from the sale of reproductions of his image to Barack Obama's presidential campaign, raising in excess of $1000000. A stainless steel sculpture of HOPE was exhibited outside Denver's Pepsi Center during the 2008 Democratic National Convention. For Valentine's Day 2011, Indiana created a similar version of LOVE for Google, which was displayed in place.
This work interests you ?
Do not hesitate to contact us for any inquiries.