damien
hirst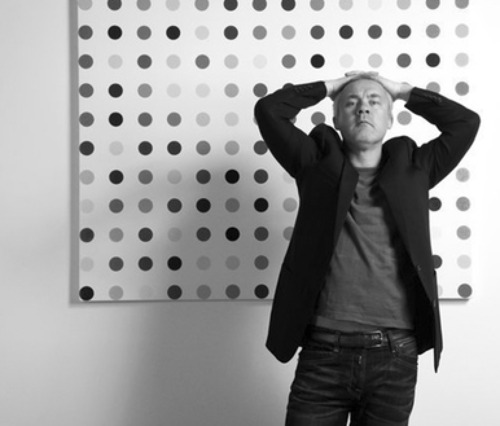 Damien Hirst is a British artist (sculptor, engraver and painter). He was born in 1965. He is the leader of the Young British Artists movement, created in the late 80's. He is famous for his cows preserved in formaldehyde. He makes "art" with almost anything : cigarette butts, painting, video ... He is an entrepreneur who knows his market. Damien Hirst reflects on the degeneration and death. His recent works talk about fears about health, genetic manipulation and old age ... The artist and his work exert on the viewer a fascination close to the exhibition of freaks of nature in fairs. His main works : "Lifeless Forms", 1991 (London, Tate Collection), "In and Out of Love", 1991 (London, Saatchi Collection), "The Prodigal Son", 1994 (London, White Cube Gallery).

This work interests you ?
Do not hesitate to contact us for any inquiries.